I know, I'm usually the one advocating to get out and enjoy this beautiful city, but I'm no fool – I know that this city can also have a heck of a winter. As the temperature starts to drop, there are just some days you won't want to (or won't be able to) go outside. Here's five things you need to survive another Toronto winter.
1. Teapot: I never used to drink warm drinks, mostly because I'm clumsy and I used to burn myself on them all the time, I still do but I've realized how comforting hot tea can be on a chilly day. Maybe you start to add some holiday flavours but it is a must have for a day on the couch. This teapot knows what it's all about, it's $26 from Chapters/Indigo.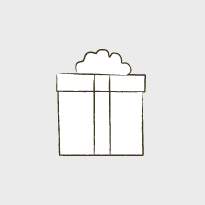 2. Cozy Throw: I have a blanket on my couch all year round but it is a requirement in the winter time; the fluffier, the better. I have one purple one and one green one to match my place. Chapters/Indigo does it again with their cozy throws, varying in price from $15-$185 depending on how luxurious you want it.
3. Board Games: You're probably going to be spending hours inside and if it's anything like last year, you may not even have power. Board games are a great way to pass the time and we played some last year when we were all brought together by the ice storm. I love a good trivia game (I've never been very good at Monopoly) but at about $20-$30/game, you can't go wrong.
4. Netflix: Enough Said. It has gotten me through some dark and stormy nights.
5. Travel: If all else fails, there's always the carribbean.
Don't worry, I haven't given up on this city in the winter. I promise that there is lots going on in the city and I promise I will share all that with all of you!